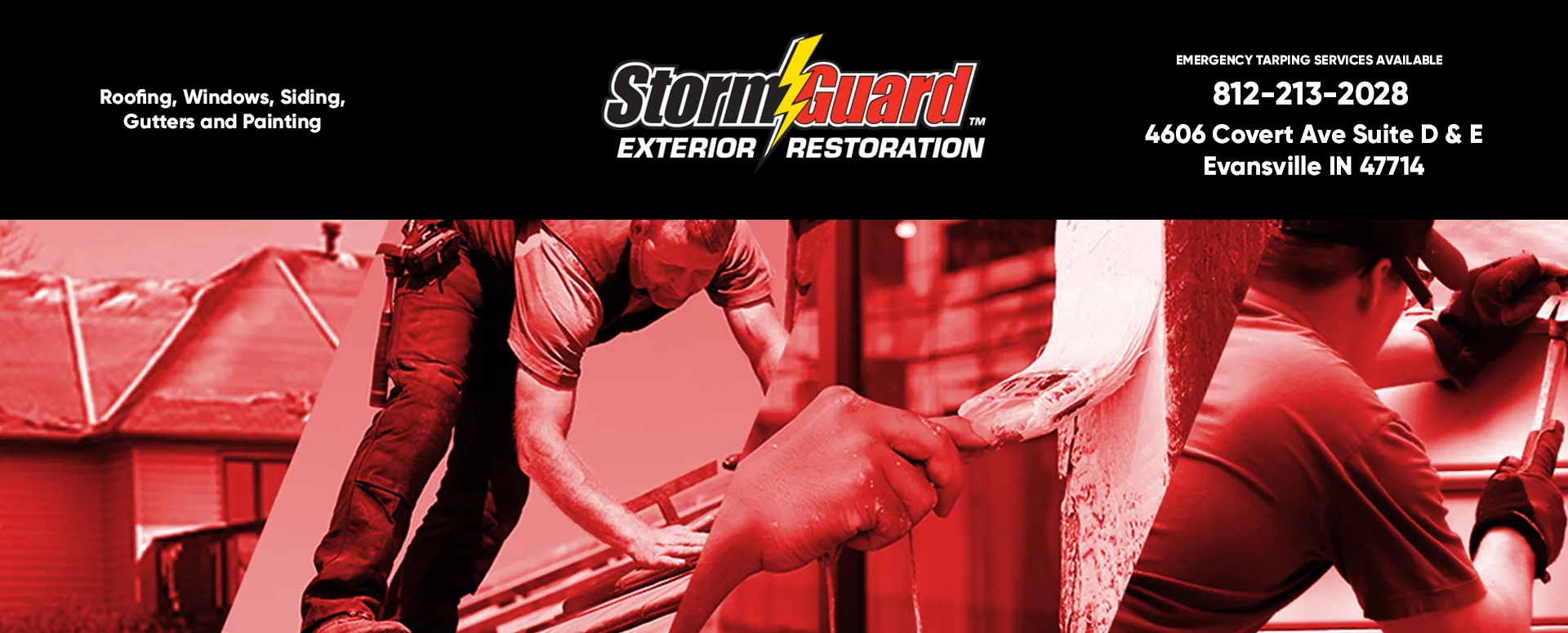 Storm Guard
Roofing
Siding
Windows
Gutters
Painting
About Us
You've seen it in the news. Extreme (and some not-so-extreme) weather events are leaving their mark on homes and properties across America. Tattered roof shingles and siding are just the beginning. What may surprise you is how unseen damage creates growing issues over time.
Storm Guard Restoration is here to provide a free inspection of your home. If we find damage, we'll meet with your insurance provider's representative to review it with them, so they can determine if the necessary repairs will be covered under your homeowner's insurance policy. In most cases, your policy will cover our services. If your storm damage is not covered, our team of professionals stands ready to provide you with a reasonable quote to get your property back to like-new condition in a timely manner.
Since 2003, Storm Guard has specialized in exterior restoration, including roofing, siding, windows, gutters, painting, and emergency tarping services. Our team of professionals strives to provide our clients with the utmost in quality construction and insurance expertise.